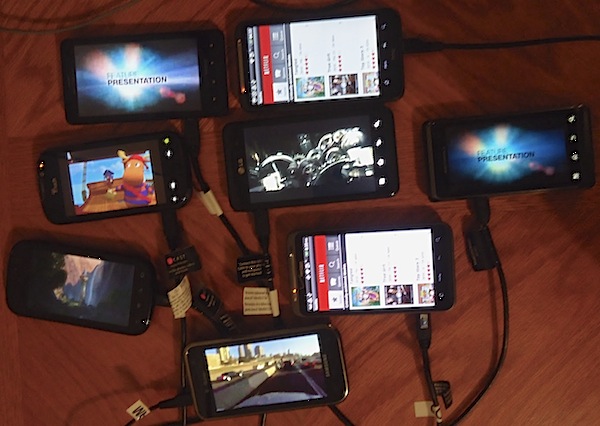 Deciding which devices to target is always a challenge for our customers wishing to launch their product on Android. There are so many devices out in the wild, and differences in hardware profiles, OS versions, and additional capabilities can make optimization and testing incredibly difficult if too many devices are selected. This infographic from uTest provides interesting input for narrowing down your choices.
The study looked at the type of Android phone is used to review apps and made the assumption that if a particular phone resulted in significantly higher reviews for a category of apps, then the phone itself is creating some of that user satisfaction. Conversely, if the reviews of that category of app are lower, the phone is creating some of the dissatisfaction.
While this is not a substitute for market share numbers, these can be particularly hard to find. Beyond the "iOS vs. Android" level of statistics, it can be very hard indeed to find numbers at the level of specific devices. Generally the most granular level one can find is at the handset manufacturer level. This is helpful but only to a point – to launch a truly excellent mobile app the developers and testers need to know exactly which devices the customer wants the app to run best on.
Adding uTest's data about app satisfaction to manufacturer market shares allows you to narrow down your choices – for example, a business app might be best optimized for the Samsung Nexus S which has the highest ratings in that category, and is built by the company that has 25% of the Android market.
Of course, there's no substitute for direct study of your product's own market. We often counsel customers to start on Android with a mobile web app using HTML5 which will run virtually the same across all Android devices. The customers you acquire using the mobile web app will give you a sampling of the devices you should optimize for with a native Android app.